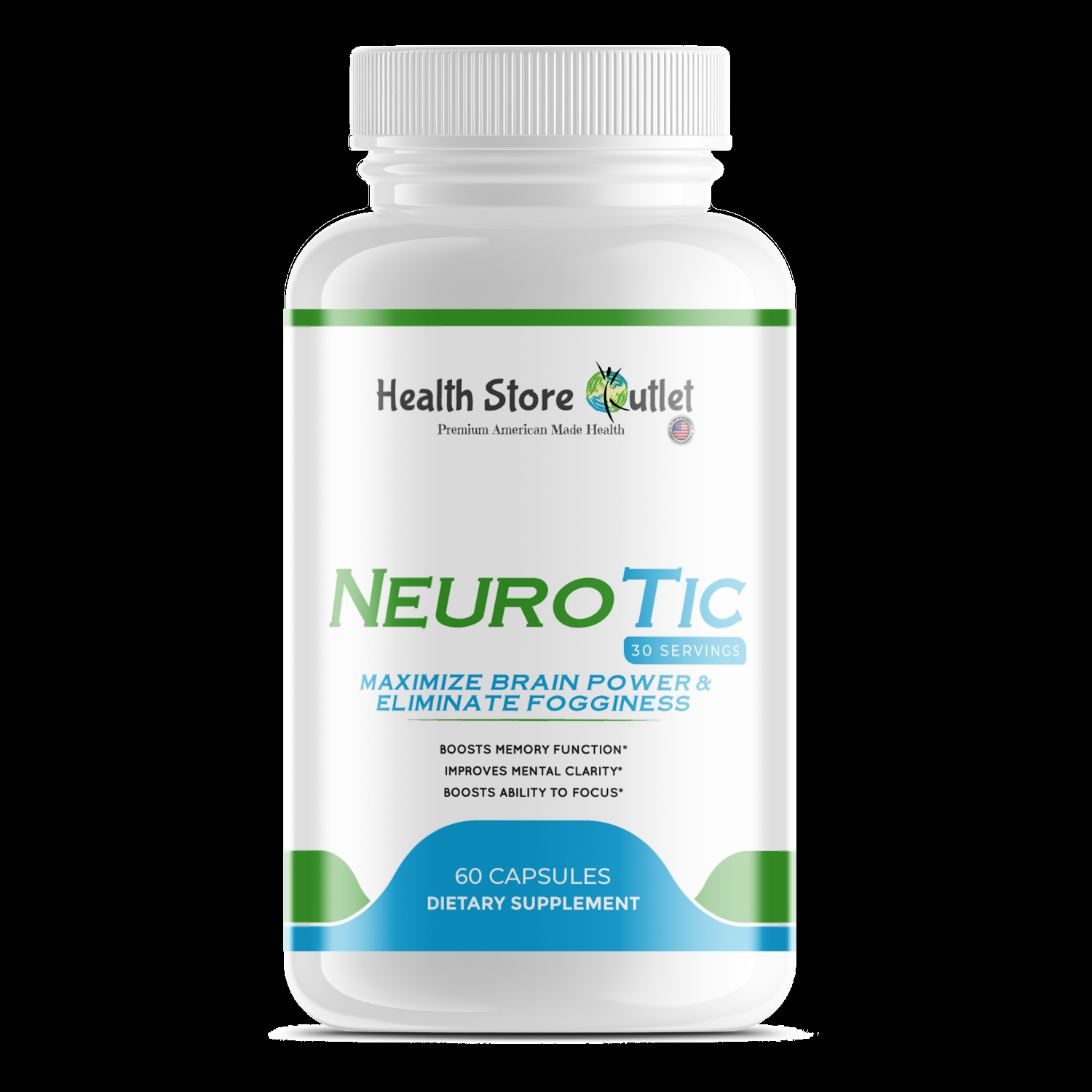 NeuroTic (Brain & Focus formula)
Your brain needs proper nutrition to unleash its potential daily. NeuroTic contains a powerful combination of neuro-nutrients plus vitamins and minerals that will boost your brain's natural power. 
~Naturally formulated to ignite concentration, memory & focus.
~Clinically tested and patent formulated
~Complete source of brain vitamins 
We provide the fastest FREE shipping possible for our customers. If any product is not received with 21 days of purchase Health Store Outlet will issue a complete refund of the purchase price and allow customers to keep the product.o.