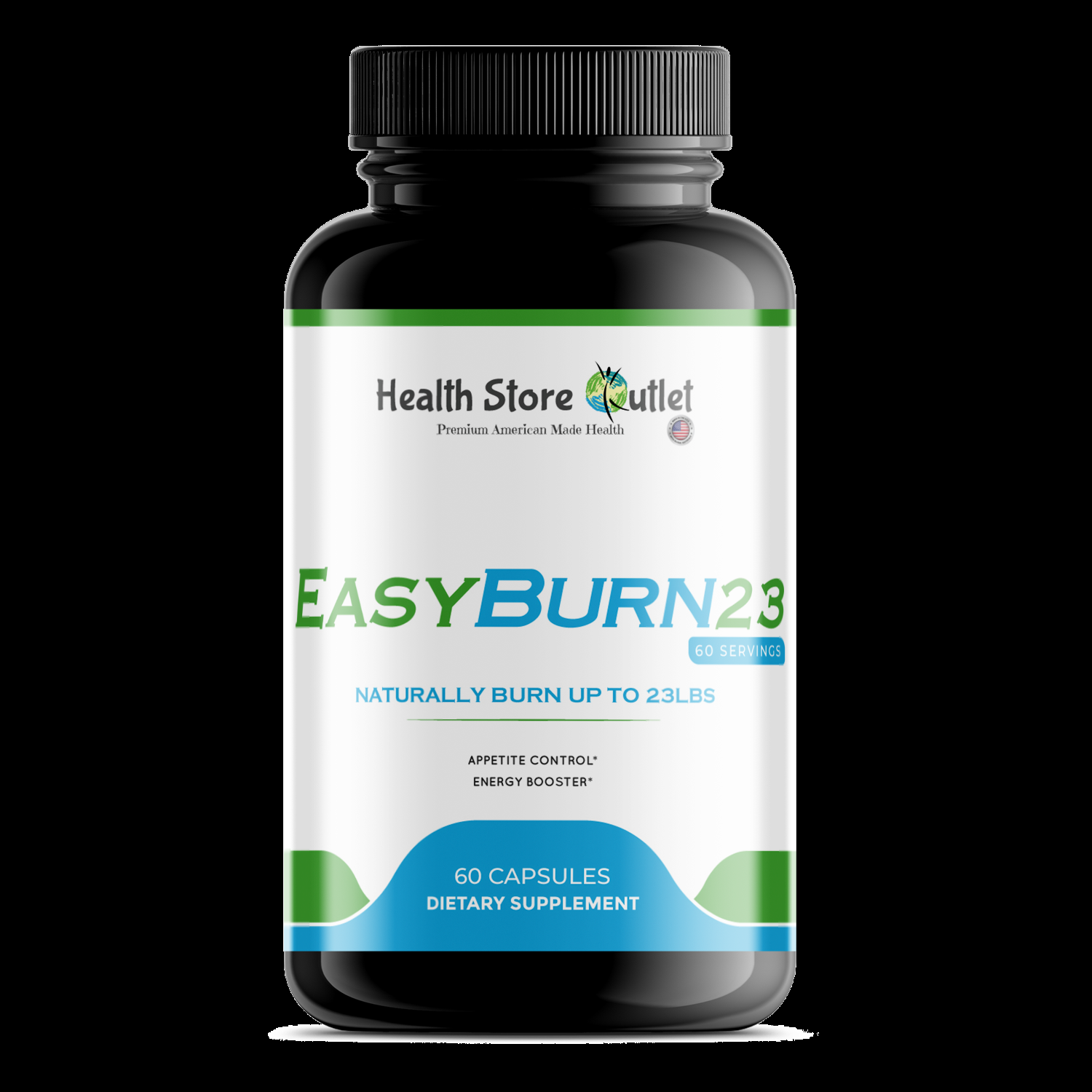 EasyBurn23 (Daily Weight Loss)
Easy

Burn

23

was scientifically created to boost energy & metabolism the natural way, giving you the highest absorption rate. Our team put the most beneficial natural ingredients in our formula to lose up to 23 pounds on average in 60 days with one bottle. Moderation is the key to a healthy lifestyle.

Easy

Burn

23

is the boost forward you need to feel your best daily. 

 
~Thermogenesis Blend
Multiple ingredients that boost metabolism and help us burn calories. Most effective way to burn fat.
~Lipogenic Blend 
Lipogenesis is the conversion of fatty acids and glycerol into fats, or a metabolic process through which acetyl-CoA is converted to triglyceride for storage in fat.
 100% Guaranteed to help assist in your weight loss goals
  
We provide the fastest FREE shipping possible for our customers. If any product is not received with 21 days of purchase Health Store Outlet will issue a complete refund of the purchase price and allow customers to keep the product.o.